Merino's Premium Canned Seafood.
Yes, there is such a thing as Premium Canned Seafood. This guilt-free pleasure will excite the taste buds. It is often considered binge-worthy among many of our customers. Each product is individually hand-packed. We employ genuine regard for excellence in all our products. Enjoy Merino's canned tuna, salmon, oysters, Dungeness crab and more.
Free Shipping on Orders $100.00 or More!
Merino's Wild Coho Salmon
00023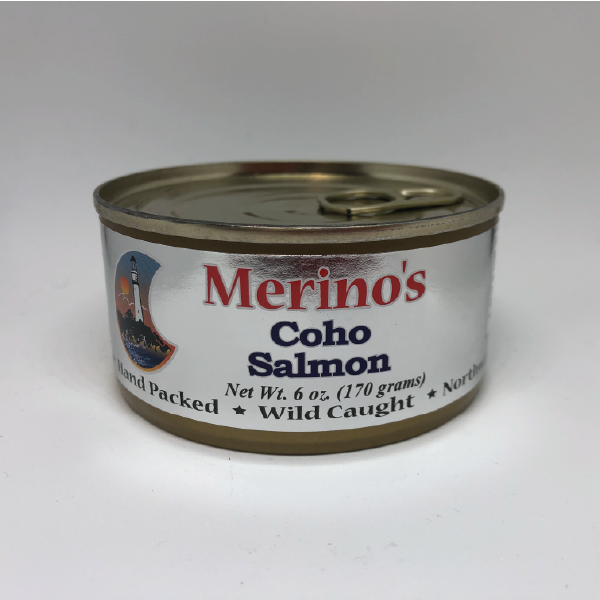 Hand Packed Wild Caught Coho "Silver" Salmon
Merino's Habanero Albacore Tuna

Merino's Dungeness Crab

Merino's Albacore Tuna